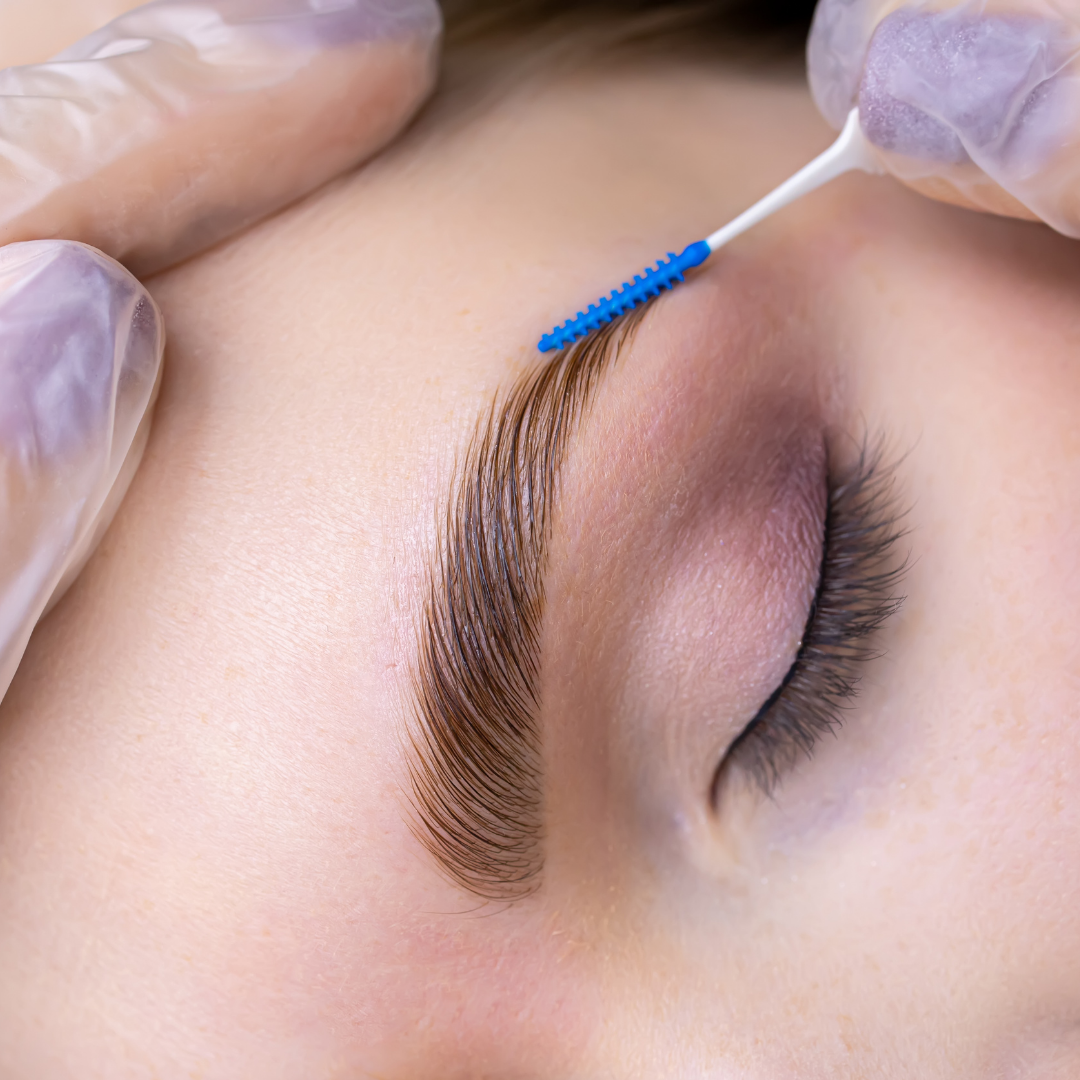 Brow Lamination is one of the newest trends in our industry. Are you wondering if Brow Lamination, also known as Brow Lift is right for you and your clients?
Some professionals think of that bold, dark brow when they hear lamination but that isn't the only look you can achieve from this service.  Clients with thinner, sparse brows and those in which the hair grows in a sideward or downward pattern can benefit. We are also able to do some corrective work on clients with scarring through the brow. As the professional we determine the result our client is looking to achieve during the consultation. Typically, we finish a brow lamination with a tint or henna but most pros will create packages and add a hair removal service too!  
Already certified? Here are a few tips and tricks the Stonhart team are loving! 
As the professional you determine if you will be using adhesive or not.  Typically, clients with thinner more manageable hair do not require adhesive. If you are using adhesive; increase your processing time a bit. Although the solutions perform with adhesive you must allow a little extra time for it to work its way to the hair. If you find you are using a lot of adhesive, we always recommend going over the area with water instead or reapplying the glue. The more adhesive, the more of a barrier = more time! 
Determine the processing time, start a stopwatch then immediately apply.  Always keep track of how long it takes you to apply the solution to the first eye so that both brows process for the same time.  For example, when you start your time, if it takes you 1 minute to apply the solution but only 30 seconds to remove it, we want to wait another 30 seconds before removing the solution from the second eye so processing time is the same. 
Always wrap and cover the brow hairs while processing. 
Our instructor Larissa Ruggiero, owner of LR Beauty in Chelmsford, MA said "My clients love Brow Lamination because it cuts down their get ready time.  It provides clients with a uniformed shape for a long period of time.  This service is great paired with henna or tint for a bolder, more enhanced look." 
What Larissa's clients are saying – "My Brow Lamination was the perfect thing I needed for my brows because I was so sick of brushing and gelling them!" 
Our instructor Amanda Prevost owner of Aesthetics by Amanda in Tewksbury, MA says "Brow Lamination offers my clients the opportunity of a fuller, fluffier brow without the use of additional product." 
What Amanda's clients are saying – "I cannot believe it's been over 24 hours and I haven't filled or needed to fill in my brows! I'm obsessed every time I look at them!" 
Interested in getting certified in Brow Lamination and offering this custom service to your clients check out our calendar for upcoming classes. We can also provide private group trainings! 
Share: